Every year the Drumheller Regional Landfill and participating members offer residents the opportunity to safely dispose of household hazardous waste and unwanted electronic items, at designated drop off collection sites at no charge.
*The Toxic Waste Round Up is a residential program ONLY. Commercial, Industrial and Agriculture wastes are NOT accepted.
The Drumheller Regional Landfill accepts Household Hazardous Waste, and E-Waste, free of charge (Residential Only) year round.*
PLEASE NOTE WHICH ITEMS ARE AVAILABLE FOR DROP OFF AT THE LOCATION SITES BELOW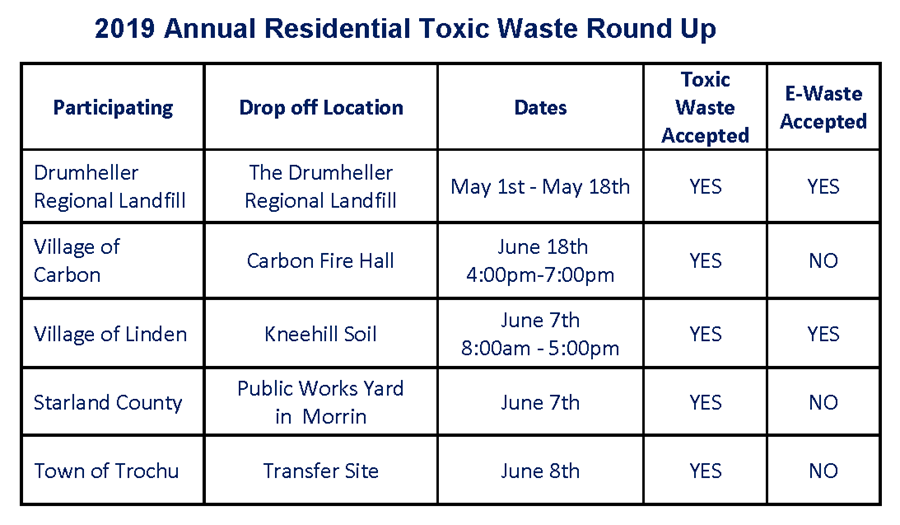 ACCEPTED RESIDENTIAL TOXIC WASTE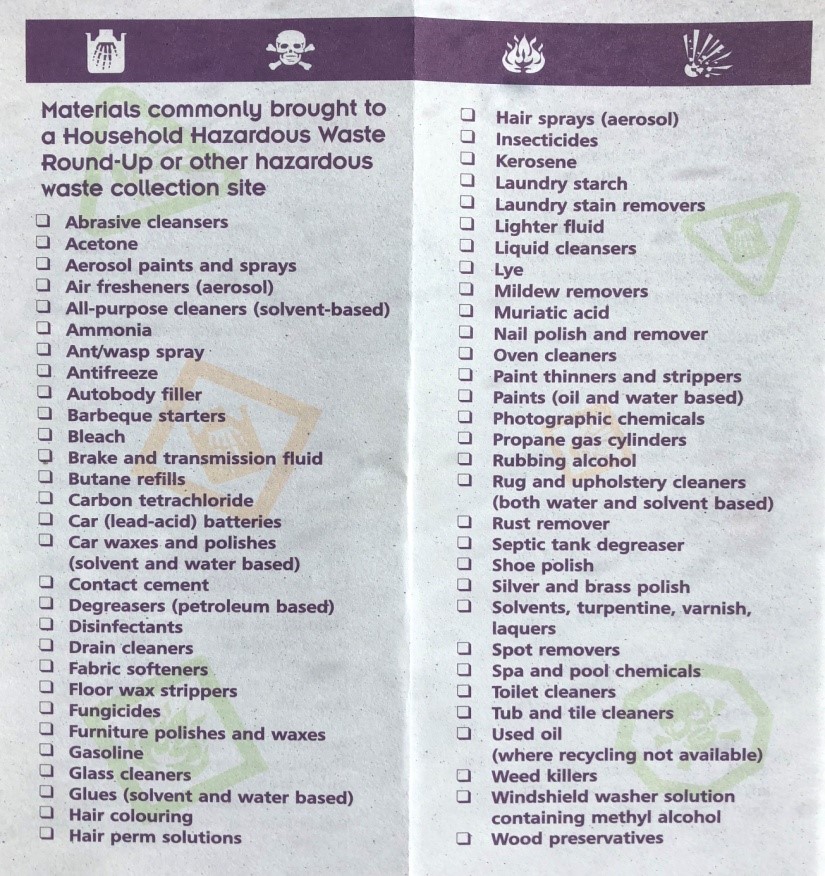 What is Black Knot?
Black Knot, caused by the fungus Apiosporina morbosa, is a very common disease of plants. A survey in Alberta revealed a significant and widespread distribution of Black Knot. This disease reduces the aesthetic value of affected specimens, as infections spread rapidly; high levels may result in the eventual death of the plant.
DISEASED WOOD MUST BE DESTROYED IMMEDIATELY (burned, buried). Diseased knots can produce and release spores for up to 4 months after removal.
The Drumheller Regional Landfill does accept Black Knot material. There is a disposal fee of $62.50/tonne. We recommend calling prior to arrival to ensure the Equipment Operator is on site as the material MUST be buried IMMEDIATELY.
Please call the Drumheller Regional Landfill @ 403-823-1345 for any inquiries.